Construction Executive Jobs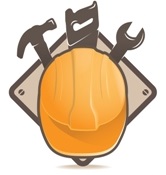 Commercial Construction Project Manager
Employer:
Job Location:
Industry Type:
Job Description:
We are looking for a long term Commercial construction project manager for a well known mid sized general contractor building commercial and intstitutional projects including historic renovation and civil projects 10-30M and 30+M in size.
There is ample opportunity with this firm in terms of advancement and compensation.

Must have a stable job history in commercial construction and good references.

Please submit here or contact Selah at Sstahrsen[AT]holdensearch.com for more details.
Company Description: