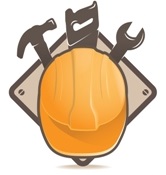 Energy Producers- Developers
Company Description:

MAKE Consulting is a professional team of independent advisors with proven experience in the international wind energy industry. This has given us detailed insight and market intelligence which we make every effort to translate into an end product that provides our clients with a competitive advantage.

We are as passionate about renewable energy as you are, and have developed the analytical skills and tools to match. We can be relied upon to help you with your assessments, analyses and strategy. Our team comprises extremely proficient profiles who are happy to pull together to solve each and every project with which we are entrusted. The result is sound, consolidated advice and research.

Our mission
To create value in our clients' renewable energy business by delivering vital research, strategic advice, and executive level decision support that enhances our clients' competitive advantage and ensures their organization's profitability and success.