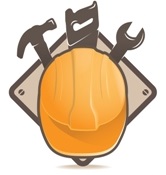 Energy Producers- Developers
Company Description:

SolarWorksNJ along with its partners have over 70 years experience - a track record that leads the industry. We specialize in residential, commercial and agricultural solar energy systems. With in-house resources and a network of industry partners, we offer a wide array of services from small residential projects to large scale commercial projects.

SolarWorksNJleads the way in showing homeowners and companies that on-site solar power generation is the perfect solution. Our presence in the industry has provided us with the knowledge, experience and analytical tools to accurately predict system production and financial payback. We design, install and consult with our clients to advise them of their financial options. We are experts in State Rebates, Federal Tax Incentives and SRECs and can assist you in determining a plan that greatly reduces your system cost.

The process of designing and installing a solar energy system can be confusing. Let us simplify the process by lending you our experience with residential and commercial systems. We guarantee that systems installed by SolarWorks NJ operate and perform to your expectations.

Through our friendly, knowledgeable, results oriented approach of dealing with clients, coupled with innovative products, thousands of businesses and residences have harnessed the power of the sun directly into a reliable, environmentally friendly source of energy.