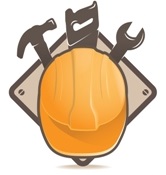 Energy Producers- Developers
Company Description:


Vital Energi is a leading innovator in efficient energy provision and a catalyst for the development of new and sustainable ways of supplying the heat and power the UK needs.

It is well documented that traditional fuel resources are running out and that the failure to generate and consume energy in an environmentally responsible way has proved a major contributor to climate change.

Vital Energi is at the forefront of the move towards efficient energy provision across the whole of the UK.

By combining new thinking with extensive expertise in the community energy market, we can help to realise the full potential of progressive energy solutions such as combined heat and power (CHP).

We provide a complete service across both public and private sectors, a total solution from initial proposal and design, to project implementation, operation and maintenance. We can also provide advice on metering, billing and financing services.

As a company we have an enviable list of long-standing clients served by a highly skilled workforce. Many have considerable experience of working in more mature European markets and all are experienced in meeting the changing demands in the way energy is generated and distributed.

We have also forged important relationships with key industry decision makers and trade associations, enabling us to work with these organisations on a consultative basis and so play a role in policy development too.

Efficient energy is the clear and sustainable route that the UK needs to take. And Vital Energi is leading the way.