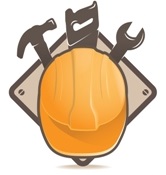 Energy Producers- Developers
Company Description:

Green Mountain Energy Company is the nation's leading retail provider of cleaner energy and carbon offset solutions.

Our cleaner energy products use renewable resources like wind and water, unlike traditional electricity which is produced from burning fossil fuels. In the U.S., generating electricity causes more emissions of carbon dioxide than all the cars and trucks on the roads combined. Apply today to help drive demand for the development of new renewable sources of electricity in the U.S.!
Green Mountain Energy Company Sales Agents are the best in the industry. With hundreds of thousands of customers (and counting) throughout Texas, New York and Portland, Oregon, it takes something extra to deliver the level of service Green Mountain strives to provide to our prospective customers. We know the work our agents do sets Green Mountain apart from other energy companies. So we strive to do the same for our agents. From our outstanding compensation, to our goals of promoting from within, you'll find a lot more than your next job at Green Mountain. You'll find your career!