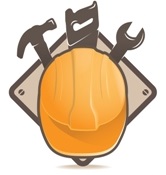 Facility - Building Owners
Company Description:

Headquartered in Scottsdale, Ariz., with international offices in Hong Kong, Australia, Switzerland and Dubai, Troon Golf is the world's leading golf management, development and marketing company. The company's passionate dedication to quality inspires its exquisite daily-fee, resort and private golf experiences. This dedication is presented professionally and graciously at properties located in 31 states and 26 countries.

During its 18-year history, Troon Golf has earned a reputation for having pristine golf course conditions, personalized member service, outstanding food & beverage experiences and world-class retail offerings at its facilities. This reputation has helped Troon Golf fulfill its mission and win the loyalty of millions of golfers.

Dana Garmany founded the company in 1990 with Troon North Golf Club as its flagship facility. Global in scope, his original vision has guided the Troon Golf mission: Provide a world-class experience to every guest, fulfill their ultimate golf dream on every visit, and make their day so complete that they seek out other Troon Golf facilities in their golf travel - known around the world as the Troon Golf Experience.

In 1999, Hud Hinton joined Troon Golf as President and Chief Operating Officer. The hospitality industry holds Hinton in high esteem as one of its most experienced brand, franchise, and third-party managers. Viewing the Troon Golf brand as a statement of quality and consistency, Hinton ensures that day-to-day operations at each facility deliver premier products and consistent client services.

While the company maintains a selective portfolio, preeminent Troon Golf facilities are within easy access not only across the United States, but nearly everywhere in the world. The company's international expansion began with the world renowned Westin Turnberry Resort in Ayrshire, Scotland. The portfolio now incorporates prestigious golf courses, resort and private club developments stretching from islands in the Caribbean to the deserts of Dubai, as well as Mexico, Hong Kong, Australia, Great Britain and continental Europe.

Troon Golf's private club operating division, Troon Priv, includes the most elite private clubs from around the world. Each club features an atmosphere of extraordinary luxury and unsurpassed personalized service. Troon Priv is able to offer its clubs all the benefits of being associated with Troon Golf, without sacrificing individuality or diminishing the ultimate authority of the members.

Troon Golf is committed to a high standard of guiding principles that aim to redefine superior service and operational excellence. Consistently maintaining these standards requires defined, integrated philosophies and procedures that are uniformly applied at each Troon Golf-managed facility. The end result is a facility managed with sophistication and professionalism, at a level unsurpassed in the golf industry.

As the company continues its worldwide expansion, its commitment to exceed expectations and spread the Troon Golf Experience will never change. The millions of golfers who have "voted with their spikes" in favor of Troon Golf-managed facilities serve as the true indicator of the company's position in the golf industry.