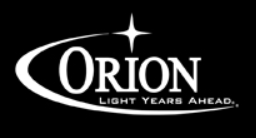 Energy Producers- Developers
Company Description:

Since 1996, Orion Energy Systems has been revolutionizing the manufacturing, industrial, warehousing and commercial industries with a concept and a promise. The Orion concept is bold -- a suite of proprietary, energy-efficiency technologies that reduce energy consumption by 50 percent or more, without compromising operations, and reducing greenhouse gas emissions.

The Orion promise is equally radical -- our integrated solution, including the breakthrough Compact Modular high-intensity fluorescent (HIF) lighting system, InteLite control platform, and Apollo Light Pipe, is actually guaranteed to increase light levels and reduce energy costs. By combining this revolutionary concept and extraordinary promise, Orion has saved its customers hundreds of millions of dollars in energy costs, while also reducing the environmental impact of inefficient energy consumption.