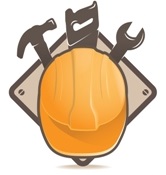 Company Description:

MCFA is based in Haddonfield, NJ and specializes in the discipline of planning, developing, implementing and managing infrastructure programs. MCFA is an urban planning and business consulting firm that provides expertise to its clients to help solve their most complex planning and business operations problems. MCFAs urban planning team focuses on large-scale infrastructure development, while its business operations team focuses on developing revolutionary process and information technology solutions.
The MCFA team is a mix of seasoned professionals with deep subject matter knowledge and dynamic early career professionals with strong educational pedigrees. All MCFA associates share common values of flexibility and relentlessness and are uncompromising in their application.
We're a dedicated team of problem solvers. Our strength is in our ability to adapt to the unique needs of our diverse client base.
MCFA services a wide range of markets such as government, higher education, manufacturing, energy, and real estate. This wide range of markets requires wide ranging solutions. MCFAs solutions are relevant both to private and public sector problems and some clients solutions even reside at the convergence of these sectors.

See our website at http://mcfaplanning.com for more information about MCFA, LLC.