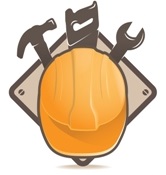 Facility - Building Owners
Company Description:

American Hospital Service Group, Inc. was founded in 1992 and is a leading professional staffing organization providing healthcare professionals to the United States Military Health System and local and regional hospital systems across the continental U.S., Hawaii, Alaska, and overseas. Under long-term agreements, the company provides a broad array of healthcare services professionals including physical therapists, psychologists, nurses, physician assistants, medical doctors, and other professionals to meet the increasing medical staffing needs of our clients.

American Hospital Service Group, Inc.'s reputation for timely, cost-effective, and high-quality performance has resulted in it being a key awardee of four long-term contracts with the DOD's units: the United States Army, United States Air Force and United States Navy.