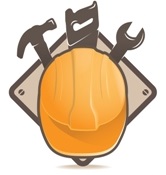 Energy Producers- Developers
Company Description:

SunWize Offers Reliable Solar Energy Solutions for Electric Power

SunWize Technologies, Inc. is backed by the reputation and financial stability of its parent company Mitsui & Co., Ltd., one of the worlds oldest and largest trading companies with 864 subsidiaries in over 91 countries

Solar electric solutions change the way energy is put into homes and businesses. We are one of the largest and most highly respected solar renewable energy companies in the nation. For over 18 years, SunWize has been a leader in the USA solar electric industry. In addition to distribution, off-grid, and industrial systems, our grid-tied systems provide power for hospitals, grocery stores, water districts, vineyards and much more! Businesses and government agencies depend on us for innovative solutions for meeting their renewable energy needs. We are innovative, fast moving and fast growing stable and firmly established, yet highly entrepreneurial in our thinking and doing.