Construction Executive Jobs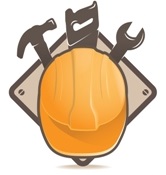 Construction Division Manager - Commercial, Institutional GC - Washington, DC
Employer:
Job Location:
Industry Type:
Construction Recruiters
Job Description:
National construction firm seeks a Division Manager to oversee its existing operation in Washington, DC.

The position reports to the President of the corporate office, and is responsible for full P&L of the regional office. The office performs GC and CM services on commercial, institutional, school, healthcare and multifamily buildings throughout the region.

Although we prefer someone from the MD/DC/VA area, we are willing to consider someone from outside the area since the office is established and requires leadership skills and not local networks.

Please submit your resume in confidence.
Company Description:
Hornberger Management Company Holdings is the leading executive construction recruiter and construction executive search firm for construction president placement. For C-level construction staffing and construction recruitment, Hornberger Management Holdings is the construction search firm and construction management recruiter to fill any construction executive job, or confidential construction jobs (construction executive jobs, construction management jobs or construction manager jobs) with construction salaries over $200k. Hornberger Management Holdings is also known as a boutique construction recruiting firm (construction search firm, construction recruitment, construction recruiting services, construction executive recruiter, construction recruiters, construction head hunter or construction headhunter) with a 25-year legacy in corporate board member recruitment.

Leading executive construction recruiter for executive construction jobs.