Construction Executive Jobs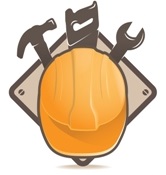 Construction President - Commercial GC - Wilmington, DE
Employer:
Job Location:
Industry Type:
Construction Recruiters
Job Description:
Midsized commercial general contractor in Wilmington DE seeks a president to oversee all operations and personnel for the tri-state operation. This is a diversified commercial and institutional building contractor working on projects from $15M to $40M in size.

The firm is established and reputable and offers employee-ownership.

We are seeking someone who has been a divisional manager, president or COO/EVP, but will also consider a VPO or SrVP who is ready to take his or her career to the next level.

Highly confidential.
Company Description:
Hornberger Management Company Holdings is the leading executive construction recruiter and construction executive search firm for construction president placement. For C-level construction staffing and construction recruitment, Hornberger Management Holdings is the construction search firm and construction management recruiter to fill any construction executive job, or confidential construction jobs (construction executive jobs, construction management jobs or construction manager jobs) with construction salaries over $200k. Hornberger Management Holdings is also known as a boutique construction recruiting firm (construction search firm, construction recruitment, construction recruiting services, construction executive recruiter, construction recruiters, construction head hunter or construction headhunter) with a 25-year legacy in corporate board member recruitment.

Leading executive construction recruiter for executive construction jobs.