Construction Executive Jobs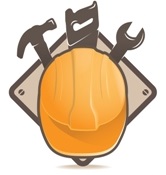 Construction Chief Financial Officer (CFO) - General Contractor - Florida
Employer:
Job Location:
Industry Type:
Construction Recruiters
Job Description:
We are recruiting for a Chief Financial Officer with a general contractor in West Palm Beach, Florida.

The construction firm is an established and reputable contractor, that is experiencing organic growth and growth through acquisitions.

The CFO holds the top financial position in the organization, and will be responsible for tracking cash flow and financial planning and analyzing the company's financial strengths and weaknesses and proposing strategic directions. The CFO will oversee all financial and accounting operations and personnel (team of 10), but will also be responsible for oversight of risk, insurance, and human resources.

He or she must have a stable job history, and have worked in the capacity of CFO for a construction firm that does more than $100M in revenues annually. We will relocate someone from anywhere within the USA.
Company Description:
Hornberger Management Company Holdings is the leading executive construction recruiter and construction executive search firm for construction president placement. For C-level construction staffing and construction recruitment, Hornberger Management Holdings is the construction search firm and construction management recruiter to fill any construction executive job, or confidential construction jobs (construction executive jobs, construction management jobs or construction manager jobs) with construction salaries over $200k. Hornberger Management Holdings is also known as a boutique construction recruiting firm (construction search firm, construction recruitment, construction recruiting services, construction executive recruiter, construction recruiters, construction head hunter or construction headhunter) with a 25-year legacy in corporate board member recruitment.

Leading executive construction recruiter for executive construction jobs.