Construction Executive Jobs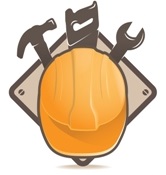 Heavy Construction President - Chemical, Refining, Natural Gas - Galveston, TX
Employer:
Job Location:
Industry Type:
Construction Recruiters
Job Description:
Our client is a midsized heavy industrial contractor seeking a construction president to oversee total operations and personnel in Galveston, TX. This is a succession hire with a profitable and growing, full-service contractor that services coastal Texas.

We seek someone with P&L experience in heavy construction, including refining, chemical, natural gas processing. He or she should have performed turnarounds, capital construction and maintenance work at the executive level.

The firm is profitable and growing, and we can relocate talent for this position.

Company Description:
Hornberger Management Company Holdings is the leading executive construction recruiter and construction executive search firm for construction president placement. For C-level construction staffing and construction recruitment, Hornberger Management Holdings is the construction search firm and construction management recruiter to fill any construction executive job, or confidential construction jobs (construction executive jobs, construction management jobs or construction manager jobs) with construction salaries over $200k. Hornberger Management Holdings is also known as a boutique construction recruiting firm (construction search firm, construction recruitment, construction recruiting services, construction executive recruiter, construction recruiters, construction head hunter or construction headhunter) with a 25-year legacy in corporate board member recruitment.

Leading executive construction recruiter for executive construction jobs.