Construction Executive Jobs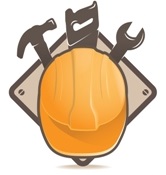 Construction Executive Vice President - Multifamily Developer - Washington DC
Employer:
Job Location:
Industry Type:
Construction Recruiters
Job Description:
Large multifamily developer seeks the top executive to oversee all construction operations and personnel for the firm. This is an exceptional firm that is growing and very reputable.

The projects include both concrete and steel as well as wood frame structures, and cover a multi-state area.

This opportunity offers exceptional pay for the right candidate, and we will relocate from anywhere within the USA.

Please submit your resume in confidence.
Company Description:
Hornberger Management Company Holdings is the leading executive construction recruiter and construction executive search firm for construction president placement. For C-level construction staffing and construction recruitment, Hornberger Management Holdings is the construction search firm and construction management recruiter to fill any construction executive job, or confidential construction jobs (construction executive jobs, construction management jobs or construction manager jobs) with construction salaries over $200k. Hornberger Management Holdings is also known as a boutique construction recruiting firm (construction search firm, construction recruitment, construction recruiting services, construction executive recruiter, construction recruiters, construction head hunter or construction headhunter) with a 25-year legacy in corporate board member recruitment.

Leading executive construction recruiter for executive construction jobs.