Construction Executive Jobs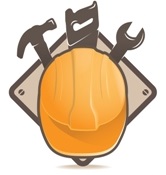 Executive Vice President - COO - Highway/Paving/Asphalt Construction - Virginia
Employer:
Job Location:
Industry Type:
Construction Recruiters
Job Description:
Large privately held highway paving contractor seeks an Executive VP to oversee all asphalt paving and construction efforts for the firm in Northern Virginia. This position will become president and is designed to be a succession hire.

The firm is established and growing. It is seeking a successor to the existing president that will transition over the next year or two. However the right candidate might be positioned to run the firm as president upon hire.

We seek someone with extensive asphalt paving experience, however he or she will also have authority over asphalt production for the firm.

Although we seek an executive, we will consider an up-and-comer who is ready to take his or her career to the next level.

We will relocate for this position
Company Description:
Hornberger Management Company Holdings is the leading executive construction recruiter and construction executive search firm for construction president placement. For C-level construction staffing and construction recruitment, Hornberger Management Holdings is the construction search firm and construction management recruiter to fill any construction executive job, or confidential construction jobs (construction executive jobs, construction management jobs or construction manager jobs) with construction salaries over $200k. Hornberger Management Holdings is also known as a boutique construction recruiting firm (construction search firm, construction recruitment, construction recruiting services, construction executive recruiter, construction recruiters, construction head hunter or construction headhunter) with a 25-year legacy in corporate board member recruitment.

Leading executive construction recruiter for executive construction jobs.