Construction Executive Jobs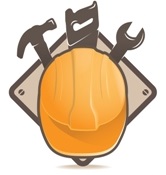 Executive Director of Field Scheduling
Employer:
Job Location:
Industry Type:
Real Estate Developers- Managers
Job Description:
Objectives & Responsibilities


The Executive Director of Field Scheduling is a critical leadership role that will assume accountability for leading our existing scheduling staff as well as assuming the build-out of the field scheduling organization for construction, turnover and maintenance staff in order to service portfolios of single-family residential properties with national coverage. This position has a direct impact on operational performance and is considered a critical role for our organization. This position will be remote and is required to work on the Eastern time zone during core business hours.


Responsible for delivering an optimal routing and scheduling infrastructure for all internal field staff, aligning with prioritization established by operations counterparts and matching internal staff skills categories with the service work being requested.
Ensure optimal routing and scheduling of internal construction specialists to complete construction estimates, renovation bid walks, renovation progress inspections and renovation quality control inspections.
Deliver optimal routing and scheduling of internal turnover specialists to complete resident move-out inspections, turn repair scopes, turn repair bids, turn progress inspections, turn repair quality control inspections and resident move in inspections.
Deliver optimal routing and scheduling of internal maintenance technicians and trade specialists to complete a variety of labor repair and improvement work for vacant and occupied single-family residential properties.
Responsible for ensuring the timely activation and deactivation of utilities on owned single-family residential assets.


Requirement Knowledge & Experience:


Extensive experience with hands-on field scheduling as well as leadership experience in managing scheduling operations in a service-related industry
Industrial Engineering degree or similar degree program preferred or 5 years+ experience as a Master Production Scheduler in a high-volume production facility
Must have experience with analyzing and managing capacity
Must have experience in partnering with operations to ensure schedule execution and compliance
Must have experience in building out and reporting schedule performance metrics
Advanced knowledge of MS Windows, Excel and Word is required and must be comfortable learning new custom computer systems
Ability to hold confidential all information that is proprietary to the management of Sylvan Road, subsidiaries, affiliates, and investors
Must have strong problem-solving experience with a high level of proficiency in data analytics
Must have progressive leadership experience specifically supervisory experience.



Required Skills


Ability to thrive in a fast-paced, high growth start-up mentality environment
Must be flexible and adaptable with the ability to pivot as needed
Must possess a high EQ and the ability to work with multiple business lines, personalities and stakeholders while remaining professional and respectful
Must have excellent communication skills, both verbal and written
Must be highly organized, proactive and detail-oriented
Must possess strong time management skills, ability to prioritize and work with a sense of urgency at all times
Ability to meet tight deadlines and thrive under pressure; commitment to results and solutions-oriented
Ability to work with a high level of autonomy, in a virtual setting with the ability to consistently meet hiring goals and requirements.


What We Offer:


Market rate competitive compensation, DOE
PTO (paid time off) and 11 company-paid holidays
Comprehensive Benefit Package: Medical, Dental, Vision, etc...
401K with company match
Remote working environment

Company Description:
Sylvan Homes is the premier provider of high-quality single-family rental homes. We currently have homes for rent in the Southeast, including Birmingham, AL, Orlando, FL, Tampa, FL, Atlanta, GA, and Charlotte, NC metropolitan areas. View all available single-family homes for rent.