Construction Executive Jobs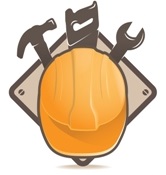 Vice President - Construction Executive - Orlando FL
Employer:
Job Location:
Industry Type:
Construction Recruiters
Job Description:
National real estate developer and owner of commercial and mixed use properties has need in Orlando for a VP - Construction Executive to oversee large construction projects in the Central Florida area.

Candidates must have 10+ years of experience working for an owner, CM or general contractor as a project executive or senior project manager overseeing large commercial projects ($50m+).
Company Description:
Hornberger Management Company Holdings is the leading executive construction recruiter and construction executive search firm for construction president placement. For C-level construction staffing and construction recruitment, Hornberger Management Holdings is the construction search firm and construction management recruiter to fill any construction executive job, or confidential construction jobs (construction executive jobs, construction management jobs or construction manager jobs) with construction salaries over $200k. Hornberger Management Holdings is also known as a boutique construction recruiting firm (construction search firm, construction recruitment, construction recruiting services, construction executive recruiter, construction recruiters, construction head hunter or construction headhunter) with a 25-year legacy in corporate board member recruitment.

Leading executive construction recruiter for executive construction jobs.