Construction Executive Jobs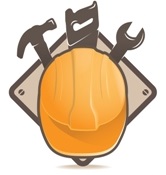 Senior Vice Presdient Asphalt Materials - Pittsburgh, PA
Employer:
Job Location:
Industry Type:
Construction Recruiters
Job Description:
We are seeking a Senior Vice President and a Director of Asphalt Materials for Asphalt Materials Producers in the Central PA and Upstate NY areas. Both firms are privately owned asphalt product manufacturers that also perform road construction, maintenance, asphalt applications, and engineering. They are established and reputable and hiring as a result of growth.

The positions are the top management roles responsible for all asphalt terminals, emulsion production facilities, bulk storage terminals, as well as aggregate and blacktop plants. This role is responsible for the management of personnel, operations, maintenance, capital projects, and process improvements in delivering an efficient and reliable supply of asphalt and aggregate materials to internal and external customers.

The candidate should have good people skills, stable job history, and leadership experience in one or several of the following areas: asphalt terminals, emulsion production facilities, bulk storage terminals, and aggregate/blacktop plants.
Company Description:
Hornberger Management Company Holdings is the leading executive construction recruiter and construction executive search firm for construction president placement. For C-level construction staffing and construction recruitment, Hornberger Management Holdings is the construction search firm and construction management recruiter to fill any construction executive job, or confidential construction jobs (construction executive jobs, construction management jobs or construction manager jobs) with construction salaries over $200k. Hornberger Management Holdings is also known as a boutique construction recruiting firm (construction search firm, construction recruitment, construction recruiting services, construction executive recruiter, construction recruiters, construction head hunter or construction headhunter) with a 25-year legacy in corporate board member recruitment.

Leading executive construction recruiter for executive construction jobs.