Construction Executive Jobs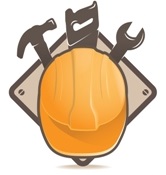 Gas Utility Construction President - Boston, MA
Employer:
Job Location:
Industry Type:
Construction Recruiters
Job Description:
The firm primarily constructs, installs and maintains natural gas distribution systems - both urban and rural, and has installed thousands of miles of electric and natural gas distribution lines.

We are seeking a candidate who is working for a utility construction firm or a utility firm with natural gas operations experience. The role is the top executive position with oversight of all business operations.

We have excellent mid-managers and established networks so we don't need someone from the area, but seek someone with leadership and team-building skills. This is a great opportunity for someone experienced with P&L or ready to move into a president role.

We can relocate from anywhere.
Company Description:
Hornberger Management Company Holdings is the leading executive construction recruiter and construction executive search firm for construction president placement. For C-level construction staffing and construction recruitment, Hornberger Management Holdings is the construction search firm and construction management recruiter to fill any construction executive job, or confidential construction jobs (construction executive jobs, construction management jobs or construction manager jobs) with construction salaries over $200k. Hornberger Management Holdings is also known as a boutique construction recruiting firm (construction search firm, construction recruitment, construction recruiting services, construction executive recruiter, construction recruiters, construction head hunter or construction headhunter) with a 25-year legacy in corporate board member recruitment.

Leading executive construction recruiter for executive construction jobs.