Construction Executive Jobs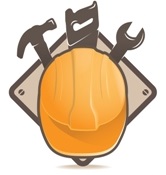 Construction President - Providence RI
Employer:
Job Location:
Industry Type:
Construction Recruiters
Job Description:
We are seeking a construction President for a midsized commercial general contractor in Concord, NH.

The firm is reputable and established, employee-owned, and performs negotiated GC and CM services on a variety of commercial, hospitality, Healthcare, Higher Education, Historic, K-12, multifamily and mixed-use building projects.

Candidates should have P&L experience and stable job history with either a building general contractor, construction manager or design-build firm. Candidates should also have solid construction operations experience with good people skills to manage both employees and clients. New England networks or construction experience is not necessary and we will relocate from anywhere.

Although we seek an experienced executive with P&L experience having run a construction firm or divisional office, we will consider an up-and-coming operations manager or VPO who is ready to take his or her career to the next level.

Outstanding pay and career opportunity.

Please submit your resume in confidence.
Company Description:
Hornberger Management Company Holdings is the leading executive construction recruiter and construction executive search firm for construction president placement. For C-level construction staffing and construction recruitment, Hornberger Management Holdings is the construction search firm and construction management recruiter to fill any construction executive job, or confidential construction jobs (construction executive jobs, construction management jobs or construction manager jobs) with construction salaries over $200k. Hornberger Management Holdings is also known as a boutique construction recruiting firm (construction search firm, construction recruitment, construction recruiting services, construction executive recruiter, construction recruiters, construction head hunter or construction headhunter) with a 25-year legacy in corporate board member recruitment.

Leading executive construction recruiter for executive construction jobs.