Construction Executive Jobs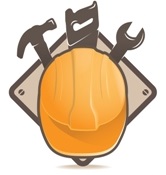 VP Operations - Civil Infrastructure Construction - Dallas, TX
Employer:
Job Location:
Industry Type:
Construction Recruiters
Job Description:
Midsized civil and infrastructure contractor seeks VP of Operations to oversee personnel and projects throughout the Dallas and Fort Worth area.

Candidates must have a stable job history with a civil or general contractor, 10+ years of construction experience, good communication, and leadership skills.

Firm is established and reputable. Will relocate. Excellent pay.
Company Description:
Hornberger Management Company Holdings is the leading executive construction recruiter and construction executive search firm for construction president placement. For C-level construction staffing and construction recruitment, Hornberger Management Holdings is the construction search firm and construction management recruiter to fill any construction executive job, or confidential construction jobs (construction executive jobs, construction management jobs or construction manager jobs) with construction salaries over $200k. Hornberger Management Holdings is also known as a boutique construction recruiting firm (construction search firm, construction recruitment, construction recruiting services, construction executive recruiter, construction recruiters, construction head hunter or construction headhunter) with a 25-year legacy in corporate board member recruitment.

Leading executive construction recruiter for executive construction jobs.