Construction Executive Jobs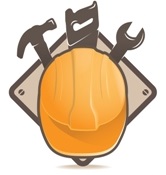 Construction SrVP - Baltimore, MD
Employer:
Job Location:
Industry Type:
Construction Recruiters
Job Description:
Midsized developer- builder of multifamily, office, hospitality and mixed-use construction throughout the region. Projects range from midsized to large building structures.

The position will supervise all construction projects (ground-up and capital improvements), and operations for the firm. Reporting to the president, she or he will be the top leader regarding all construction-related matters.

Candidates should have a stable job history with a real estate developer or contractor (general construction or construction management).

We will relocate from anywhere.
Company Description:
Hornberger Management Company Holdings is the leading executive construction recruiter and construction executive search firm for construction president placement. For C-level construction staffing and construction recruitment, Hornberger Management Holdings is the construction search firm and construction management recruiter to fill any construction executive job, or confidential construction jobs (construction executive jobs, construction management jobs or construction manager jobs) with construction salaries over $200k. Hornberger Management Holdings is also known as a boutique construction recruiting firm (construction search firm, construction recruitment, construction recruiting services, construction executive recruiter, construction recruiters, construction head hunter or construction headhunter) with a 25-year legacy in corporate board member recruitment.

Leading executive construction recruiter for executive construction jobs.