Construction Executive Jobs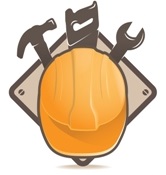 Director of Preconstruction
Employer:
Job Location:
Industry Type:
Construction Recruiters
Job Description:
Position Purpose:

The Director of Preconstruction manages all preconstruction activities and makes the final decision on what jobs the company will pursue.

Responsibilities:

Manages overall quality of preconstruction and bidding.
Works closely with the operations department to make decisions of which jobs to pursue and which teams to send to the jobs.
Oversees all pursuit activities.
The main point of contact for all preconstruction services activities in the event the designated lead estimator is unavailable.
Coordinates department changes and initiatives with Directors in other regional offices.
Other

Demonstrates proper performance of skills reflected and validated by the competency checklist.

Adheres to Rogers-OBrien policies, procedures, all safety plans, and all standards imposed by regulatory organizations

Computer skills

General computer skills required (Microsoft Office)
Sage Timberline
ITB Software
Viewpoint
Licensure/Certification:

PE Certification (not mandatory)

Supervision:

All preconstruction staff

Physical Requirements

Constant adequate range of motion and mobility required.
Regular sitting or standing, bending or stooping, and the ability to carry equipment and other such items as packaged material weighing up to 20 pounds
Frequent talking and the ability to express and exchange ideas by means of language
Regular hearing and the ability to perceive the nature of sounds
Regular near acuity with clarity of vision at 20 inches or less required
Constant ability to read, record or type data quickly and accurately required
Typical ability to collect and analyze numerical and written data and verbal information to reach logical conclusions and ability to determine the time, place and sequence of operations or actions required
Environmental/Working Conditions

Ability to work under and handle stress in an appropriate manner required.
May be exposed to high, medium, or low noise intensity.
Constant contact with co-workers required.
This is a full-time position. Regular and punctual attendance is an essential function of the job.
Must be willing to travel if necessary.
This description is a general statement of required essential functions performed on a regular and continuous basis. It does not exclude other duties as assigned.
Company Description:
MK Personnel has grown into one of Houstons leading staffing firms by maintaining a singular focus: PEOPLE.

We have an outstanding reputation for connecting premier clients with stellar candidates.

Our goals are simple: provide an unparalleled client experience, maintain a deep network of professional candidates, and stay current on the dynamic needs of growing companies.

We start with a deep-dive into the needs and expectations of every client, leaving no stone unturned to learn what success means to you. Then follow with an in-depth exploration of each candidates skills, experience, values, and ambitions. This thorough analysis of both our clients and candidates allows us to facilitate long, successful working relationships. For more than 20 years we have used these methods to help clients and candidates alike excel.

We invite you to get to know us and learn how MK can be the difference for your company or career.