Construction Executive Jobs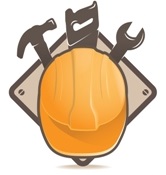 Construction Vice President - Interiors
Employer:
Job Location:
Industry Type:
General Contractors - Managers
Job Description:
Interior and Tenant Finsh contractor of commercial buildings seeks a VP.

Key Responsibilities & Tasks

Faithfully executes the business plan & budget, and drives construction team to do the same.
Build the team: Actively recruit to grow strategically, fill service gaps in team and plan for succession. Coach and serve as resource to drive team to achieve higher levels of performance.
Improve the team: personally model and coach best practices in business development, client relations, project management, project oversight & communications. Advocate and communicate company vision and brand to the team. Leads, manages and holds the team accountable for achieving agreed-upon commitments.
Win new business: Develop strategic growth plans. Spearhead the promotion of the company brand by expanding business through regular contact with key clients, identifying and initiating new relationships, sustaining pool of new business leads and engaging clients in the local business community.

Company Description:
For more than fifteen years, the team at Tenby Construction has been focused on one thing, and one thing only: building out creative commercial spaces that promote functionality, purpose, and efficiency. Founded as Centerpoint Construction with an unflinching focus on our clients, Tenby Construction has continued to grow and expand over the years because of our commitment to executing the vision that you have for your space. We changed our name, but it hasnt changed who we are and what we strive to be. We continue to be the easiest construction company to do business within Columbus, we continue to only build our team with the regions most skilled and personable professionals and we continue to follow The Tenby Way our time tested and carefully honed process to ensure that every clients expectations are exceeded.

The Tenby Way allows us to offer best-in-class service across the board: owners, investors, and landlords, as well as tenants in office, industrial, retail, medical and commercial space.