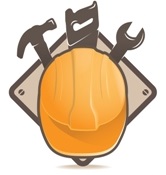 General Contractors - Managers
Company Description:

Treadwell & Rollo, Inc. has extensive experience providing environmental, geotechnical, and earthquake engineering consulting services. Since 1988, we have grown to become a nationally-recognized firm with offices in San Francisco, Oakland, Sacramento, and San Jose, California, and Bozeman, Montana. Our firm has a strong presence and an excellent reputation in our industry. We take pride in the quality of our work and the value of our services.

Long-term clients represent over 80 percent of our work. Our clients consistently return to Treadwell & Rollo to obtain high-quality and responsive engineering services. Our professionals are committed to finding economical and effective solutions to the challenges that confront our clients.